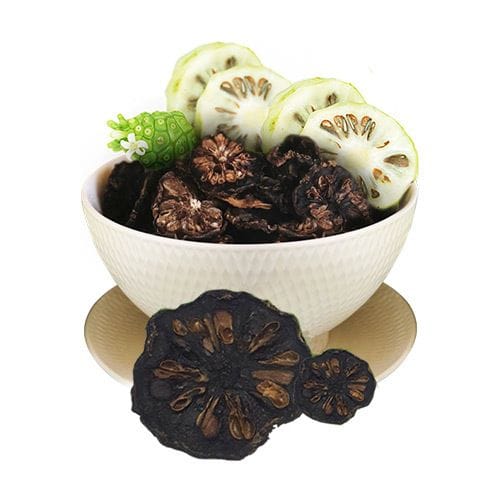 Noni Chips 1kg
Description
Our air dried, vacuum packed Noni Chips make the perfect cup of refreshing, nutritious tea. Placing one chip in boiling water makes the perfect drink. The air drying process ensures that none of the essential compounds, particularly antioxidants, are lost as is the case in other chemical processes. We use only whole fruit rather than the left over residue from the fermenting process ensuring the tea is not depleted of it wholesomeness.
The tea can be consumed hot or enjoyed as a chilled beverage. If preferred the chips can be ground in an atomizer or blender and the powder added to other juices or beverages as required. The chips come in a 1kg bag.
Prices in Australian dollars inclusive of GST, shipping and handling within Australia.